I've got some self-pimping to do today.

The sweeping epic of a short film known as Night of the Hell Hamsters has premiered and is now on tour at various festivals. As you know.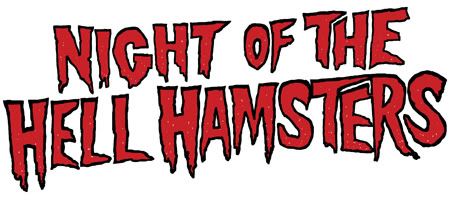 However, now the official site has been officially redone and is looking pretty hot, if I do say so myself. Go check it out.

Of course you just don't want to see the film, you want to fully experience the whole Night of the Hell Hamsters…um…experience. Well now you can! Be the first person on your street to wear official Night of the Hell Hamsters clothing! (And if you aren't the first better get buy some quick so you'll fit in with everyone else).

You are going to look hot, drinking coffee from your official NotHH coffee mug, in your official NotHH hat, t-shirt and thong. Just remember that the NZ dollar is doing quite well against the US so this is a steal!