Those of you who read the newspaper may have seen this picture (10/12/07 page three, top left):


The actor Giovanni Ribisi (My Name is Earl, Lost in Translation) is in town to shoot Avatar and was snapped by local photographer Mike Roseingrave at Mighty Mighty where Giovanni was taking in the Wellingtonista awards. Or so the paper said.

The actual photo looks like this:



They cut me out!

Thursday was brilliant by the way. The quiz was funny. The awards went down very well (even though the Dropkicks didn't win). Me and my fellow Wellingtonistas and were very merry and partied into the night after a magnificent set by the Blam Blam Blams (they played the Doctor Who theme!).

Afterwards a group of us headed to Hawthorn Lounge and ended the night there (with toasted marshmallows no less).

UPDATE: some of the very funny Wellingtonistas have reworked the image even more: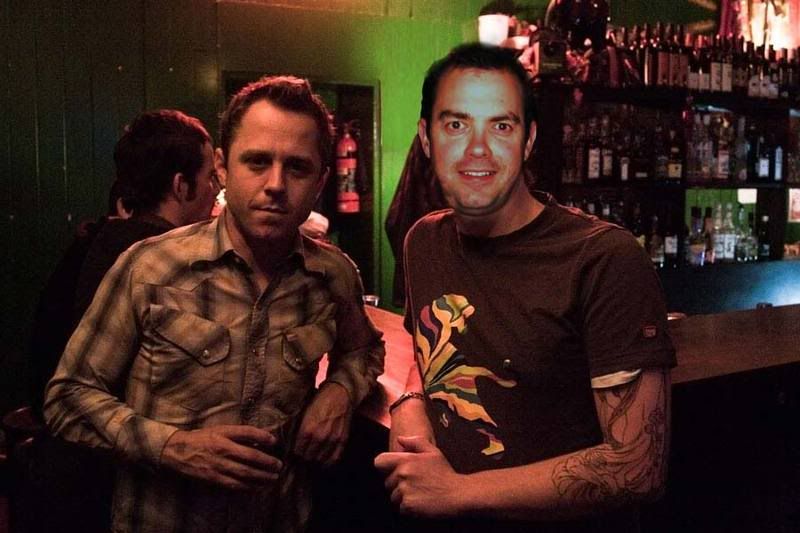 That is the mug of Damian Christie for those who don't know.